Bushy Tailed Jirds
These precious little rodents are relatives of the gerbil, and their care is quite similar. I fell in love with their lovely flowing tails and docile nature, and have kept them as pets since 1996. The average lifespan of our jirds has been about 4 years, and they are low smell as compared to other similarly sized rodents that I have kept. The jirds are very curious and do like to eat small bugs in addition to their basic rodent fare and fruit and veggie treats.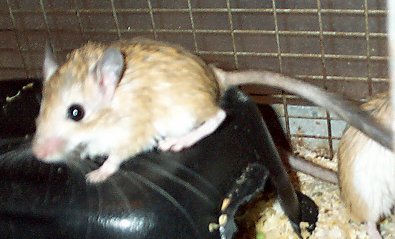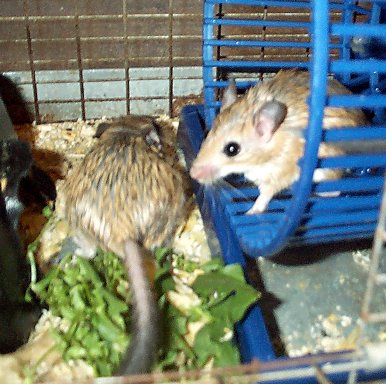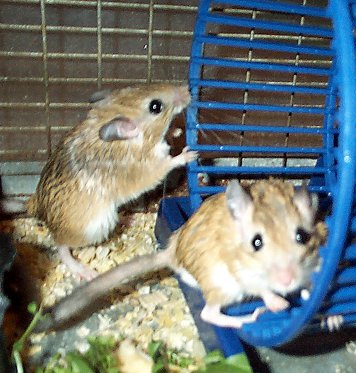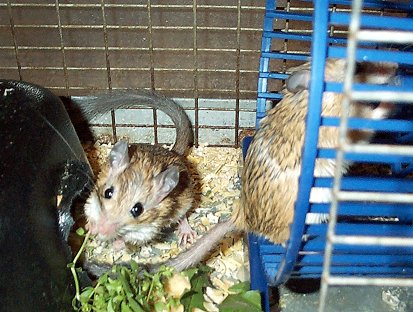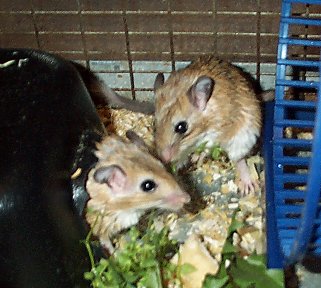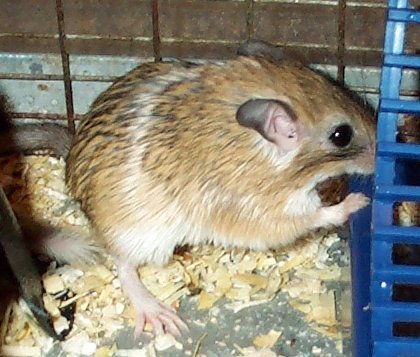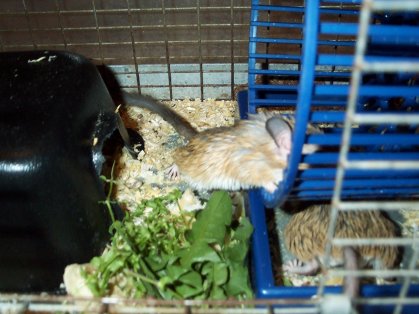 ---

This page has been visited

times since 4/30/01.

---
Antigone Means
HHValley@animail.net
Iola, KS
Return to Other Critters page
All information on this web site is copyright of Hedgehog Valley. You may view/print the web pages for your personal use. You may also provide a link to these pages without prior approval. No one is allowed to re-post the information from Hedgehog Valley Web Site, including pictures, to any other web site, without the approval of Hedgehog Valley. Copyright 2001/2002.
Last updated 4/30/01.