Iola Hedgehog Fest '01
The Iola Hedgehog Fest took place on March 17, 2001 at the National Guard Armory in Iola, Kansas. The event included two shows in one day (judged by Jessica Elrod and Z. G. Standing Bear) and a post-show pot luck. I hope this pictures will show how much fun we had, and encourage you to be sure to attend future shows!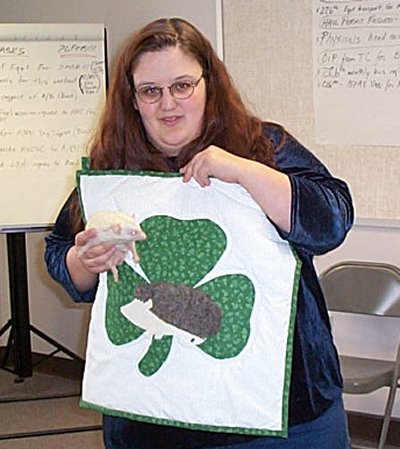 Ivory, an albino adult female who won Best of Show for both shows, displays her human, Susan Sarnataro, and her Best of Show prize!
Please follow the links for more pictures!
Return to HHog Valley Index