Evan is a cinnacot hedgehog whose lineage comes from Ain't No Creek Ranch. He came to us via Hedghog Halfway House. I think he was born in '98, but I haven't got complete records on him. As you can see here, Evan's favorite activity is trying to figure out how to get out of jail...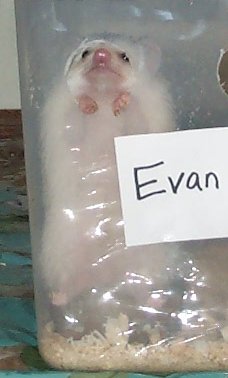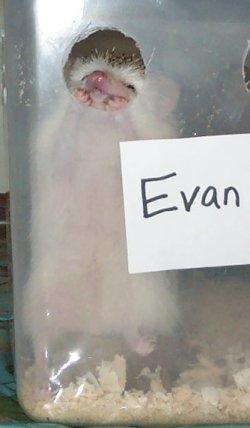 back to Our Herd page.
---

This page has been visited

times.
Page was initially posted 4/25/01. Last revised 4/25/01. Copyright 2001/2002.