Shipping Buddies Program
Due to the current high cost of shipping mammals, we would like to offer our customers the oppportunity to share shipping costs. To demonstrate how this program might be helpful to you, consider the shipping costs for two animals shipped separately:
Kennel Cab: $16
Health Cert: $14
Air freight: $90 to $169
New airline imposed "security fee": $18 (Pet Air only)
Total shipping cost to each customer: $120 to $217
Compare the cost per customer when sharing shipping:
Kennel Cab: $16
Health Cert: $14
Air freight: $90 to $169
New airline imposed "security fee": $18 (Pet Air Only)
Total shipping cost to each customer: $60 to $108.50
As you can see, this represents a substantial savings! Splitting 3 ways reduces costs even more. We can send up to 10 baby hedgies in 1 kennel cab. Interested? Here is how the program works:
First, email to let us know that you are interested. Tell us what airport is closest to you, so that we can confirm that we are able to ship there. Be sure to note whether you a) only want to ship if you can find a shipping buddy or b) want to get a hedgie regardless. If you do not wish to ship unless a buddy is found, we ask that you don't request a hedgie reservation until we're able to find you a buddy!
Next, we will post your destination airport to this page in our "Shipping Buddies Wanted" section, below. We will keep your email on file, and if anyone contacts us, we will forward your email to them and their's to you, so tha the two of you can work out arrangements. If the two of you decide that it's a workable option, let us know and we'll work out the remaining shipping arrangements according to our usual procedures.
If you are certain that you want a hedgie regardless, but still want to try to find a shipping buddy, we will post the expected shipping date with your location, so that people know that there is a time limit on being able to share shipping! Please be sure to check in weekly as your requested shipping date nears.
---
Shipping Buddies Wanted
Cleveland, Spring '02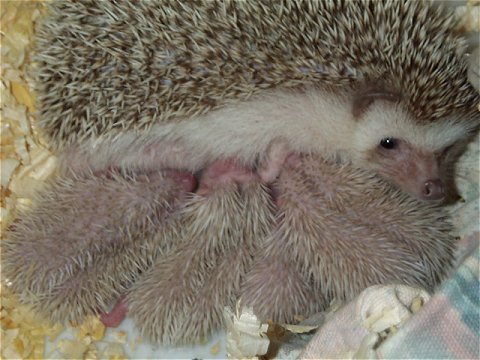 ---

Support freedom
Antigone Means
Hedgehog Valley
Iola, KS
Information on this page is the property of Hedgehog Valley and may not be reproduced without citing its source. It may not be reproduced for profit without written permission of the author. Copyright 2001/2002
---

This page has been visited

times since 9/29/01.

---
Most recently updated 01/09/01.